Thanks! Your Gift is on the way!
To get to know the author a bit more, click on the video of Pat Rigsby being interviewed by AFSFitness
Complete the form and options to receive a physical copy.
Complete the form and options to receive a physical copy.
See What Fitness Professionals Are Saying About Pat And His Books!
"Starting a business is challenging. Managing growth of that business is even more challenging. Establishing the lifestyle that you want that actually includes that business is nearly impossible. If there's anyone who can show you how, it's Pat Rigsby – and that's why this book [The IDEAL Business Formula] is a must read. As you read it you'll find yourself nodding your head and asking 'Why didn't I think of that?'"
Eric Cressey
"This book [The IDEAL Business Formula] is a MUST for anyone who wants a more fulfilling business. If you want to enjoy your business more and create more IMPACT in the universe, Pat gives you the blueprint with his Ideal Business Formula book. Definitely a MUST read for any fitness or wellness professional looking for more business development and personal growth."
Todd Durkin
"Pat Rigsby is the perfect mentor for entrepreneurs. He's not only very successful, but he's achieved that success both the wrong way — suffering from overworking, stress, and burnout — and a more sustainable approach with more balance. The Ideal Business Formula is a blueprint for a better approach to business — and life."
Adam Bornstein
"Pat Rigsby has one of the best minds for business, merging the often challenging concepts of business design, effective marketing, and strategic long-term planning. His new book [The IDEAL Business Formula] takes that a step further. Many entrepreneurs are stuck in the day to day treading water and hoping for that one magical day where it all pays off. The Ideal Business Formula helps put you in a position to succeed by assuring you are thinking in both the short and long term. This is something that doesn't come naturally for most people. I am fortunate to have worked with Pat throughout the many stages of my personal online business as well as my brick and mortar gym. His mentorship has helped me build my ideal life and business."
Mike Reinold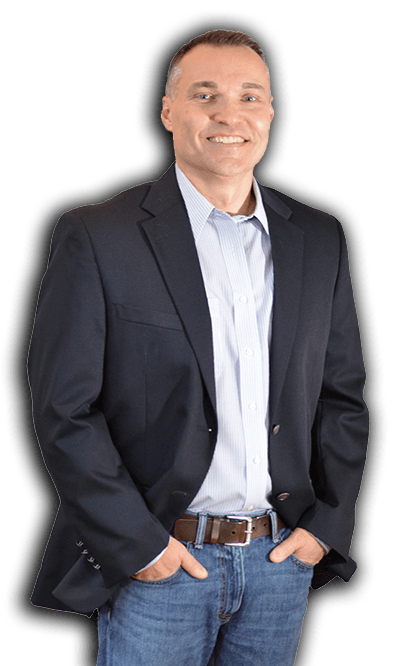 In the past decade Pat Rigsby has built over 25 businesses as a CEO and Co-Owner, with five becoming million dollar or multi-million dollar ventures. Two of those businesses, Athletic Revolution and Fitness Revolution, have been multiple time winners on the Entrepreneur Franchise 500 with each being the #1 franchise for its respective market. Another business, Fitness Consulting Group, was a multiple time honoree on the Inc. 5000, placing as high as #580 on the list of fastest growing businesses in the U.S. He's also been a Best-Selling Author 14 times over, has presented in front of thousands of entrepreneurs, and has been featured in Entrepreneur, Forbes, Men's Health, USA Today and on hundreds of other media outlets.